You can benefit from a cash-back from ZEISS on selected ZEISS binoculars from the Terra ED, Conquest HD and SFL series, and the two Victory Pocket models. The promotion also applies to riflescopes in the series V8,  Victory HT,  Conquest V6 and V4 together with DTI 3 thermal imaging cameras and DTC 3 thermal imaging clip-ons. In the case of the thermal imaging devices, you can also return an older 1st generation, 2nd generation or digital night vision device.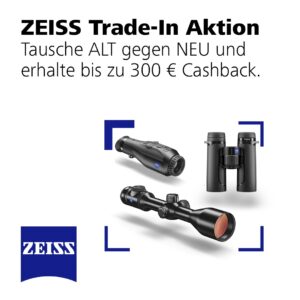 If you purchase one of the eligible products before 31.5.2023, you can receive up to €300 cash back from ZEISS. The exact amount can be seen in the individual product descriptions. To do this, you only need to part with an old product from the same product category. The brand or age do not matter. These are then refurbished by the ZEISS service team and either donated to various nature conservation projects or recycled.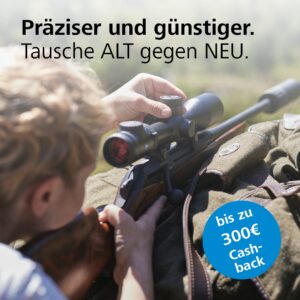 The promotion works quite simply: you buy one of the products before 31.5.2023. Once you have received the product, register it for the trade-in promotion before 18.6.2023 using this link (https://tradein.zeiss.com/). You will then receive a return label for your old device. Please pack it well, the aim is to donate as many of the returned products as possible.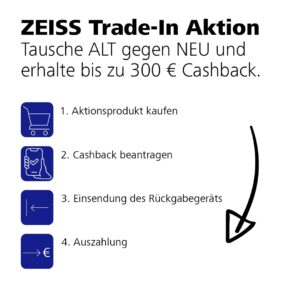 Once it has been received by ZEISS and compliance with the terms and conditions has been verified, the cash-back will be transferred to your bank account within 30 days.