Product series:
B-510
The OPTIKA B-510 series is the perfect, state-of-the-art, advanced routine microscope for efficient analysis in transmitted light applications, carefully designed to take into account all factors relevant to the user. This series offers user-friendly operation, robustness, durability and excellent resolution, delivering high-contrast and sharp images with its impressive IOS W-PLAN optics, with infinity corrected optics (IOS), offering the best cost-effective choice for high contrast and high resolution. It meets all the requirements of laboratories that need high-quality optics for routine microscopy and is designed to ensure field flatness up to F.N.22.
Brighfield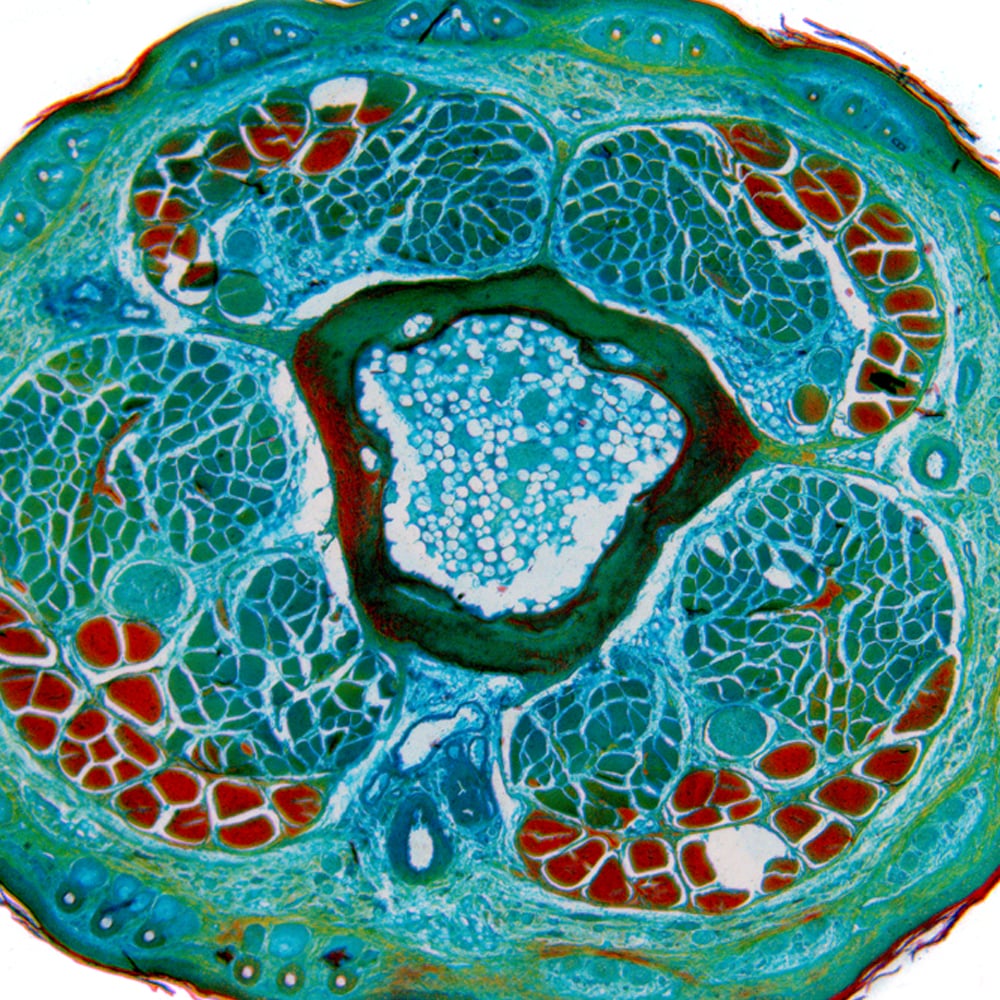 Transmitted brightfield illumination is one of the most commonly used observation methods in optical microscopy, and is ideal for fixed, stained specimens or other types of specimens that have a high natural absorption of visible light. The B-510 series is equipped with high-efficiency LED brightfield illumination to achieve the best results when using this technique.
Optics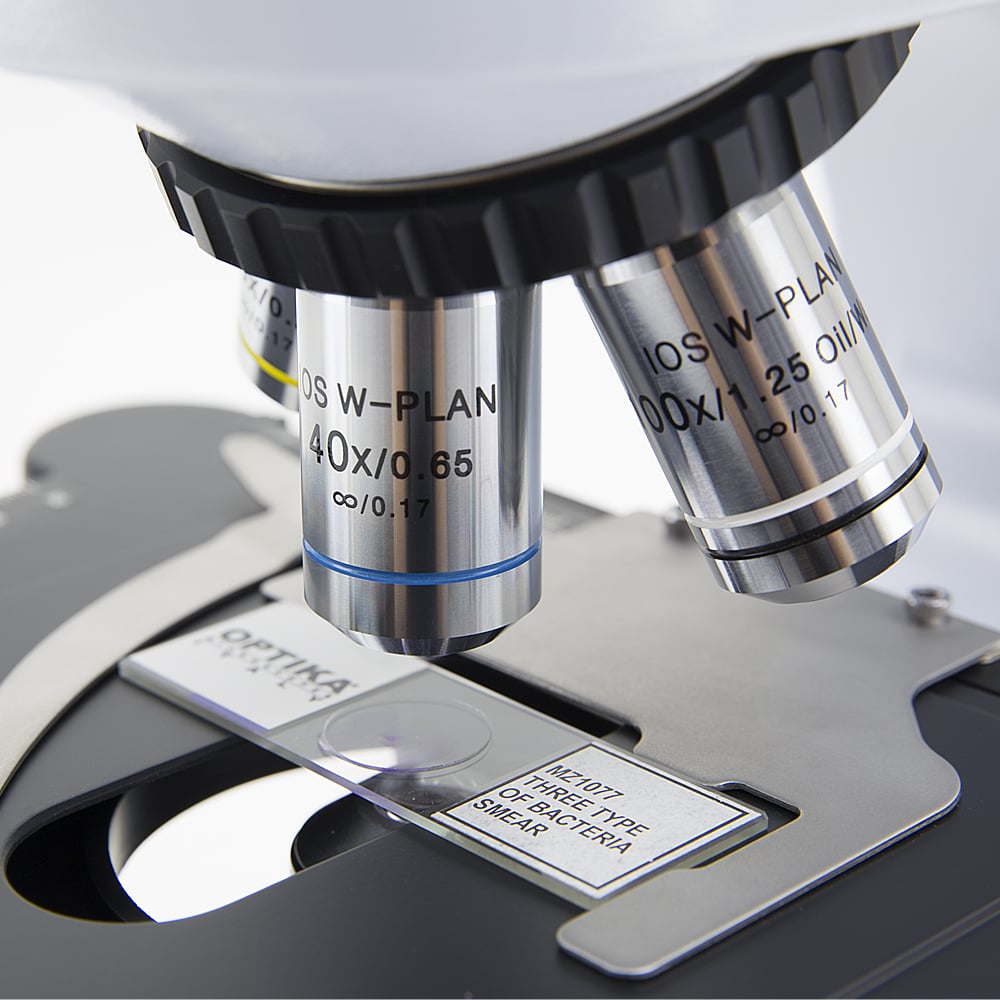 Great images generated by impressive optics
Trinocular heads with a field number of 22mm
True infinity optical system (IOS) available
Full condenser centring for precise illumination control
Laboratory-quality optic
IOS W-PLAN objectives, high numerical apertures
Plan achromatic optic with more than 90% planar field of view
Significant optical correction, low field curvature and distortion
Köhler illumination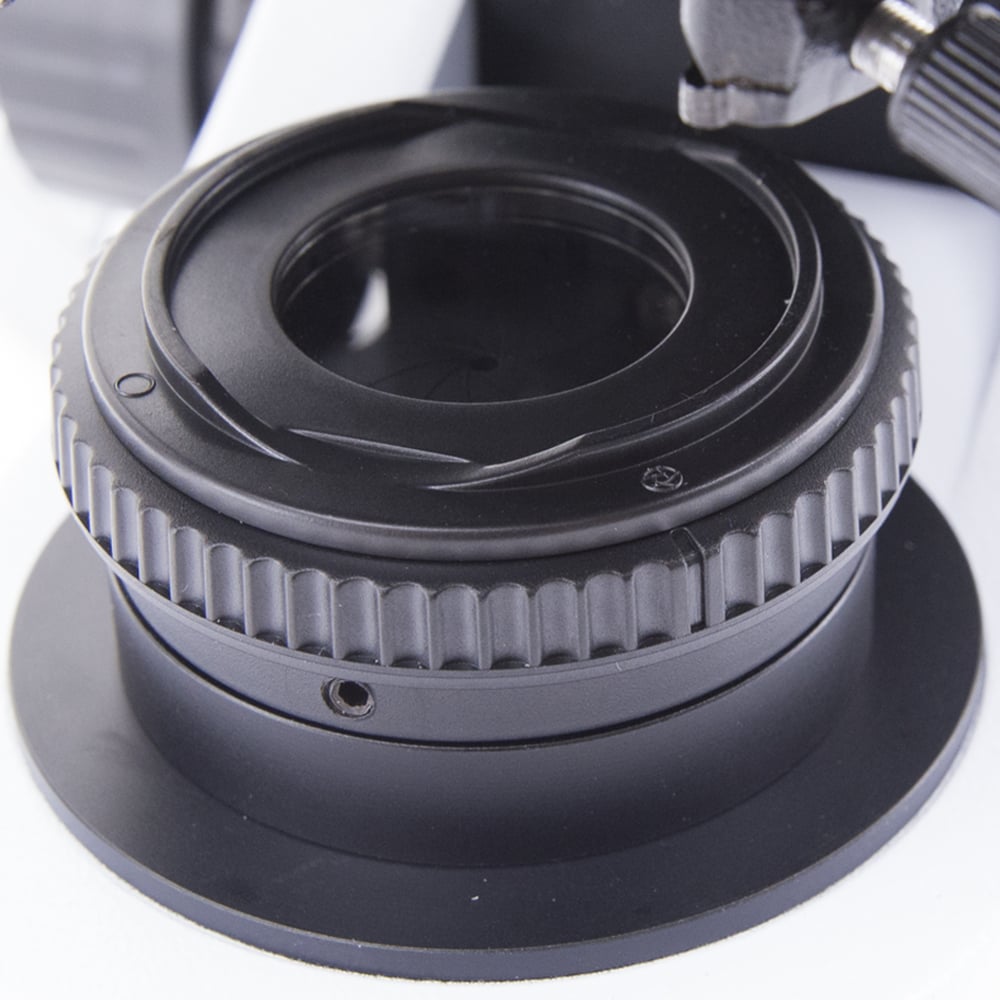 Best resolution, colour and contrast with Köhler illumination
The B-510 series is equipped with Köhler, which optimises the microscope's optical light path to produce high sample contrast and homogeneous bright light, reducing image artifacts, reflections and glare. This gives you full control over the illumination aperture to achieve the best compromise between resolution and contrast, improving the depth of field.
X-LED³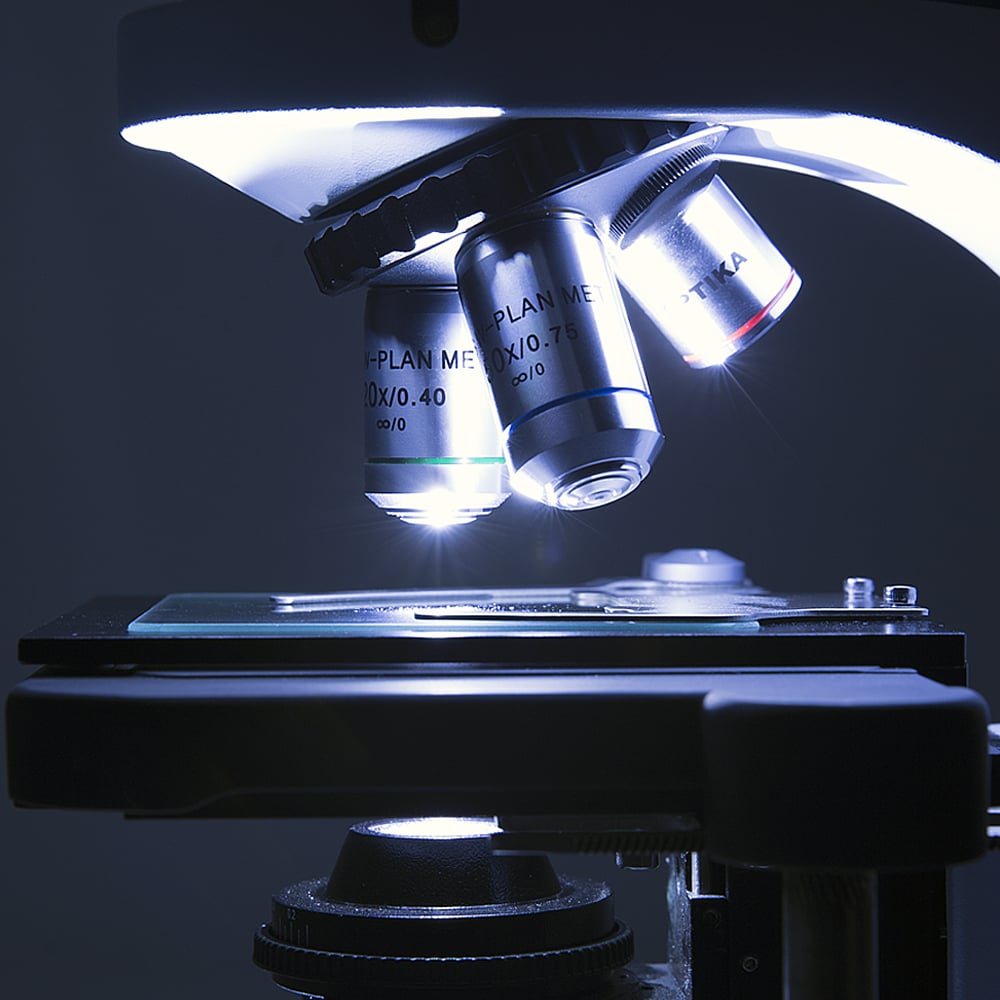 X-LED³ exclusive illumination source
Produce bright images, improved colour fidelity, pure white colour temperature, incredibly low power consumption and longer life with the unique X-LED technology that is able to double the light intensity to achieve unrivalled performance. Save money and energy thanks to the incredibly low energy consumption, which allows you to reduce your electricity costs by 90%.
Ergonomics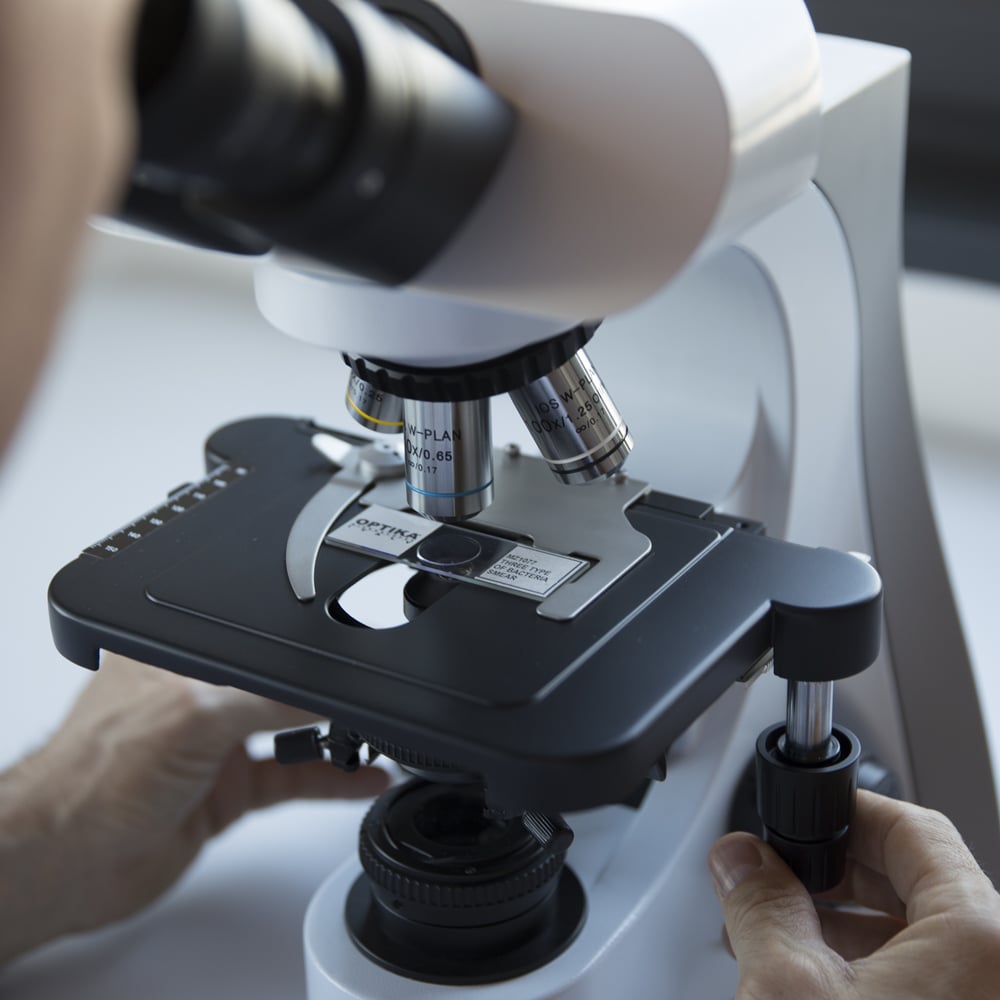 Safe and comfortable operation
The rackless stage is designed with a belt-driven mechanism that allows smooth movement without protruding parts. This design offers you a more compact solution and reduces the risk of injury through accidentally knocking the stage with a hand.
Ergonomic arrangement of the main controls
Durable mechanical parts
Maintenance-free lighting system
Lightweight and stable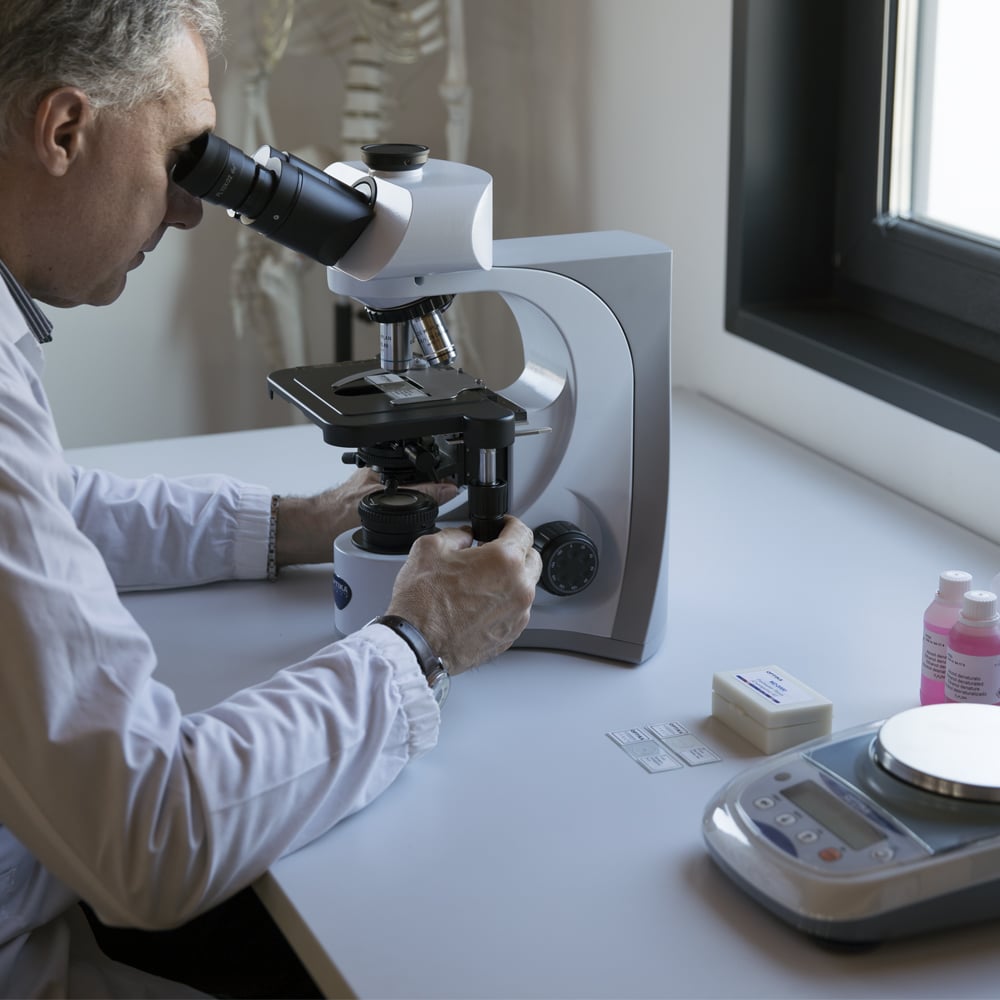 Improve productivity, reduce fatigue
Increases the accuracy and quality of the work
Easy to carry, with a comfortable grip
F.N. 22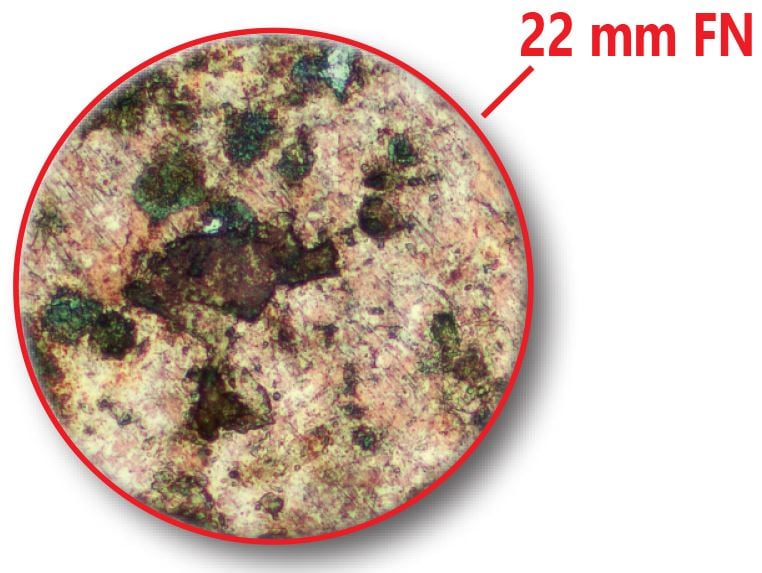 A 22mm field of view guarantees peripheral vision and comfort when examining a specimen. This adds up to more efficient examinations and allows for a natural and easy view, which is especially important in a laboratory environment.