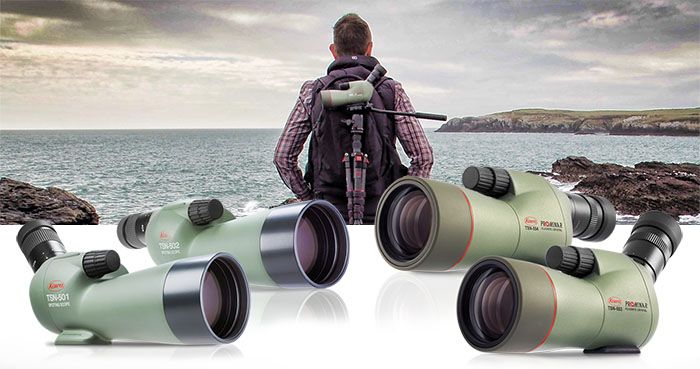 Kowa has recently introduced not just one, but four new compact spotting scopes. These convenient and travel friendly "telescopes" are ideal for all those, for whom a spotting scope had always been too big or too heavy. Or for those who already have a spotting scope, but do not use it because it is too impractical.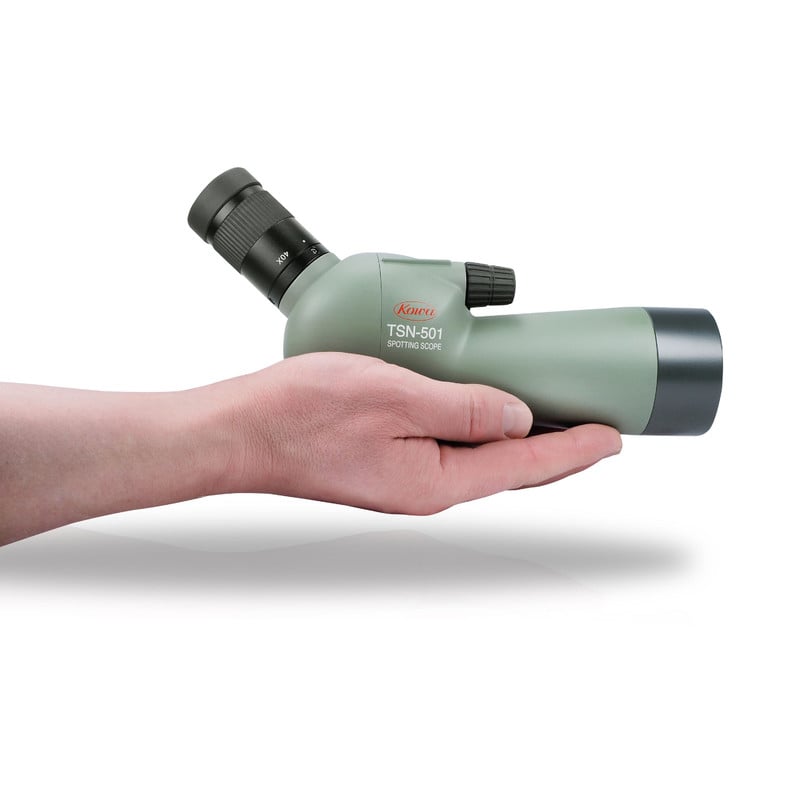 Kowa offers two quality classes, both with the choice of straight or oblique view. The inexpensive series TSN-500 offers a 20-40x magnification with a front lens diameter of 50mm. The conically shaped focusing knob gives you the feeling of an almost separately controllable coarse and fine focusing drive. The optics are obviously fully multi-coated. The spotting scope comes with a tripod connection and a sighting aid.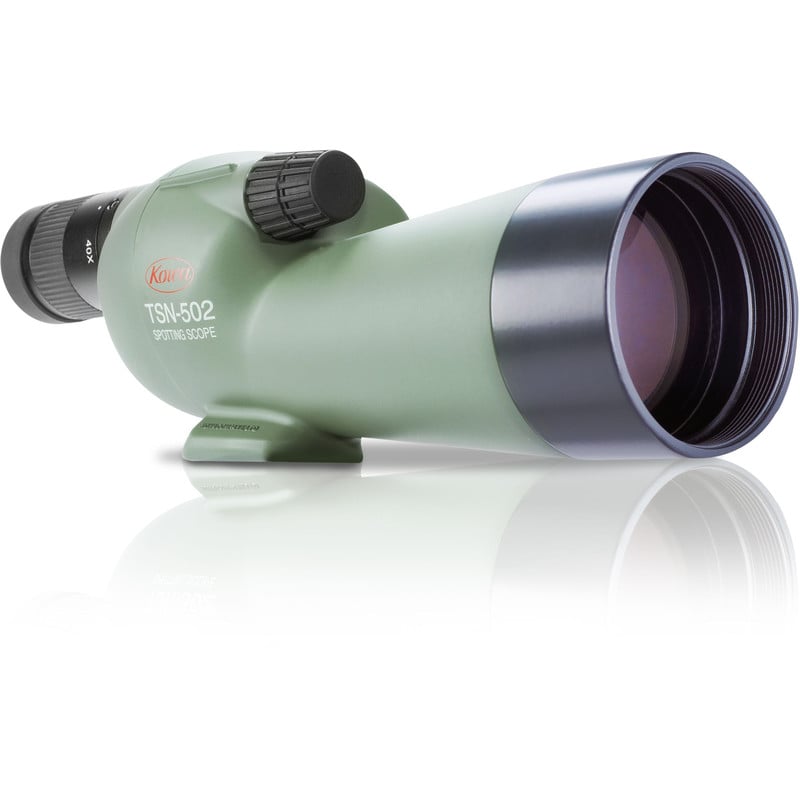 The model TSN-501 offers you the inclined or angular view, the TSN-502 is a scope with straight view. The recommended retail price of the manufacturer is 299 € incl. VAT.
When looking for maximum quality in combination with small dimensions, you will surely be interested in the TSN-550-Series with Prominar lens!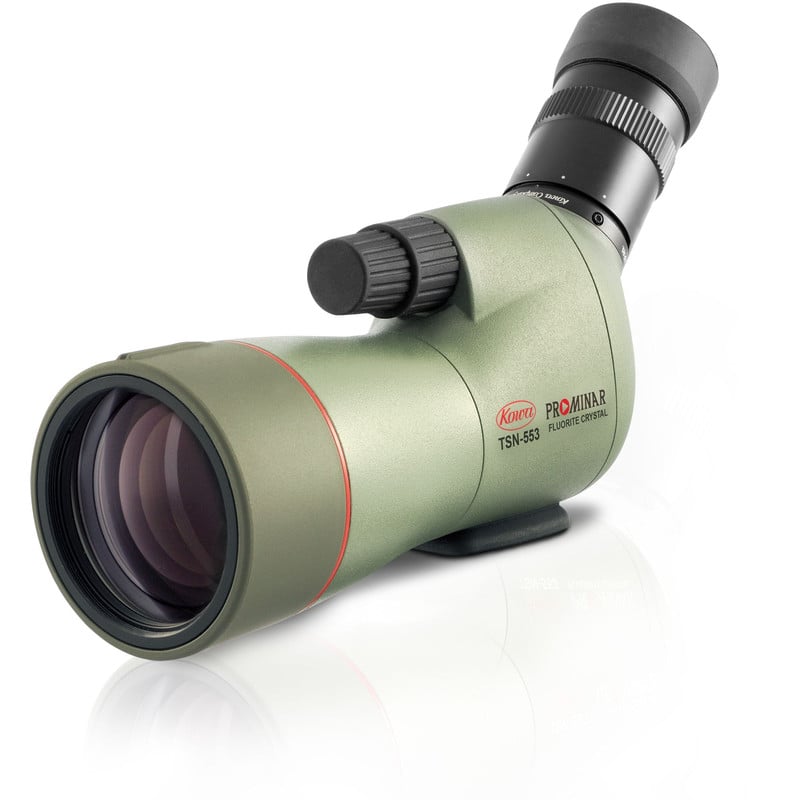 This small spotting scope has the same fluorite crystal glass as the bigger sister series TSN-770 and TSN-880. It has a magnification range of 15-45x and is also equipped with a fixed zoom eyepiece. The dual focus allows you to quickly focus roughly, and then point the fine focus to the beak of the bird. The lens shade is extendable and rotatable. The sighting aid is particularly helpful for first-time users of a spotting scope.
The fluorite crystal lens material minimises imaging faults, so that no disturbing colour fringes impair the viewing experience or make the determination of birds a difficult task. However, these high-end optics are not cheap, but they are worth every penny. The recommended retail price is 1799 € incl. VAT. The scope with the oblique view has the model name TSN-553 and when favouring the straight view you should decide on the TSN-554.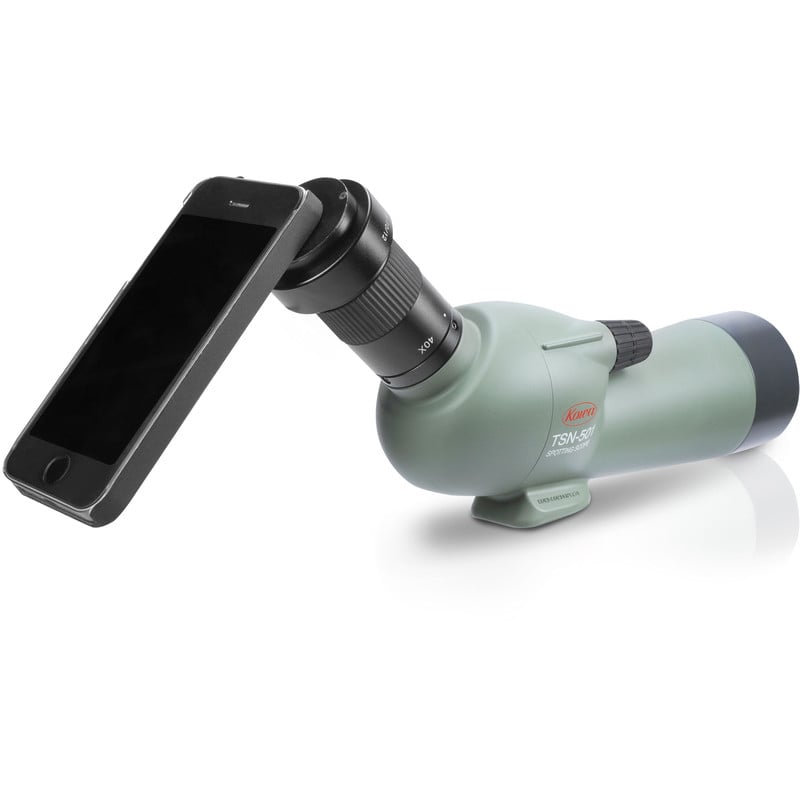 The smartphone adapters from Kowa are suitable for all 4 models. With their help, you can take pictures of your observations. For the TSN-550er series you need the adapter ring TSN-AR66Z, for the TSN-500 a specific adapter ring will be introduced in the near future.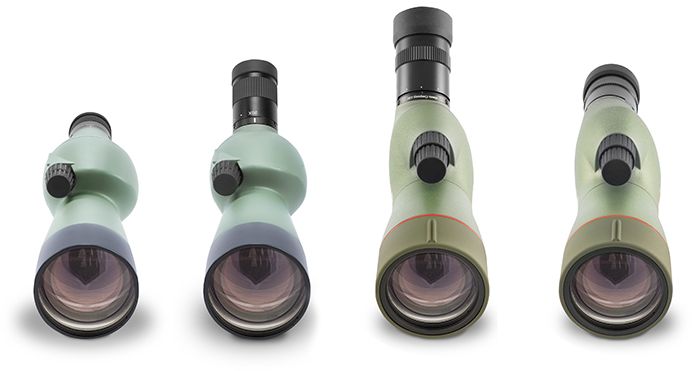 Both model series are available from the 18th of August. Just reserve one of the first models for yourself!