Product series: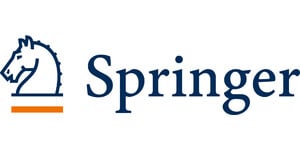 A lot has happened since Julius Springer first opened its first publishing house trade in Berlin in 1842. More than 200 Nobel Prize winners have published books and magazine articles at Springer over the years. The publisher rightly gained a leading position among international scientific publishers.
The Astronomer's Universe and Practical Astronomy series they publish offer two extremely interesting book series in English for amateur astronomers.
Weitere Infos zu Springer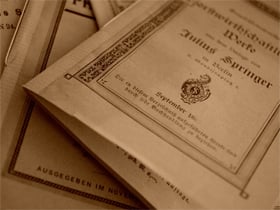 Julius Springer laid the foundations for the Springer publishing house on May 10, 1842, on his 25th birthday. Over its 175-year history, it has subsequently expanded into a global company. The small bookstore in Berlin has become a substantial science publishing house with a global presence.
Big news in the industry in January 2015 was the announcement of the merger between Springer Science + Business Media and the larger part of Macmillan Science and Education (including the Nature Publishing Group). This merger created Springer Nature. The new group is jointly managed by Holtzbrinck und Fonds, advised by BC Partners, with Stuttgart-based family business Holtzbrinck holding a majority stake of 53 percent.
Springer Nature is a new creation which has a great deal of strategic potential: Two science publishers joining forces, each with over 150 years of tradition and a top international reputation. The new company, with 13,000 employees in more than 50 countries, was expected to generate annual revenues of 1.5 billion euros in the year of the merger.