Product series: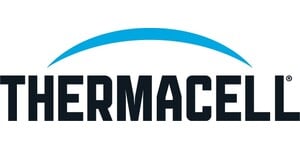 Over the last 20 years, Thermacell® has been providing protection from annoying insects to millions of people.
The Thermacell® mosquito repellent products create a reliable protection zone of up to 20 m² and ensure that mosquitoes cannot get close enough to you to disturb you or bite you. The innovative protection zone technology eliminates the need for sticky lotions or sprays. Enjoy time with your family outdoors without needing to worry about mosquitoes and their irritating bites. Thermacell® mosquito repellent products are powered by a small gas cartridge, are odourless and provide hours of effective protection against midges and mosquitoes. If you really don't like mosquitoes, but they seem to love you, you can rely on Thermacell® mosquito repellent.
Thermacell® also has an effective and reliable solution for ticks. With the ingenious and simple Protect tick protection you and your loved ones are protected from the Ixodes ricinus, carrier of Lyme disease and FSME. Enjoy the great outdoors and ensure your is garden tick-free, without the use of sprays. Thermacell® Protect tick protection kills young ticks before they can become a danger to humans and pets. Hundreds of ticks can be killed per season with a single tick tube.